The Big Blue Experience logo was quite dated so we refreshed it with some cleaner fonts and added an established date to give it provenance.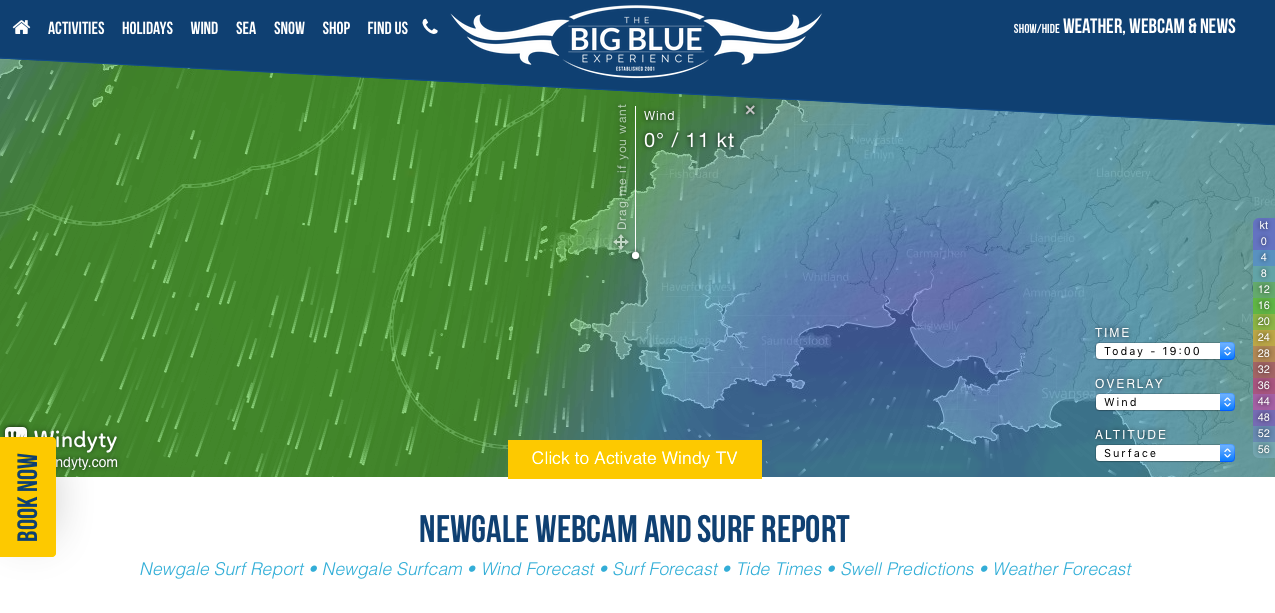 Interactive weather page featuring embedded forcasts from a range of sources including Windyty, Tide Times and WindGuru all set to The Big Blue Experience location along with a live feed from their webcam.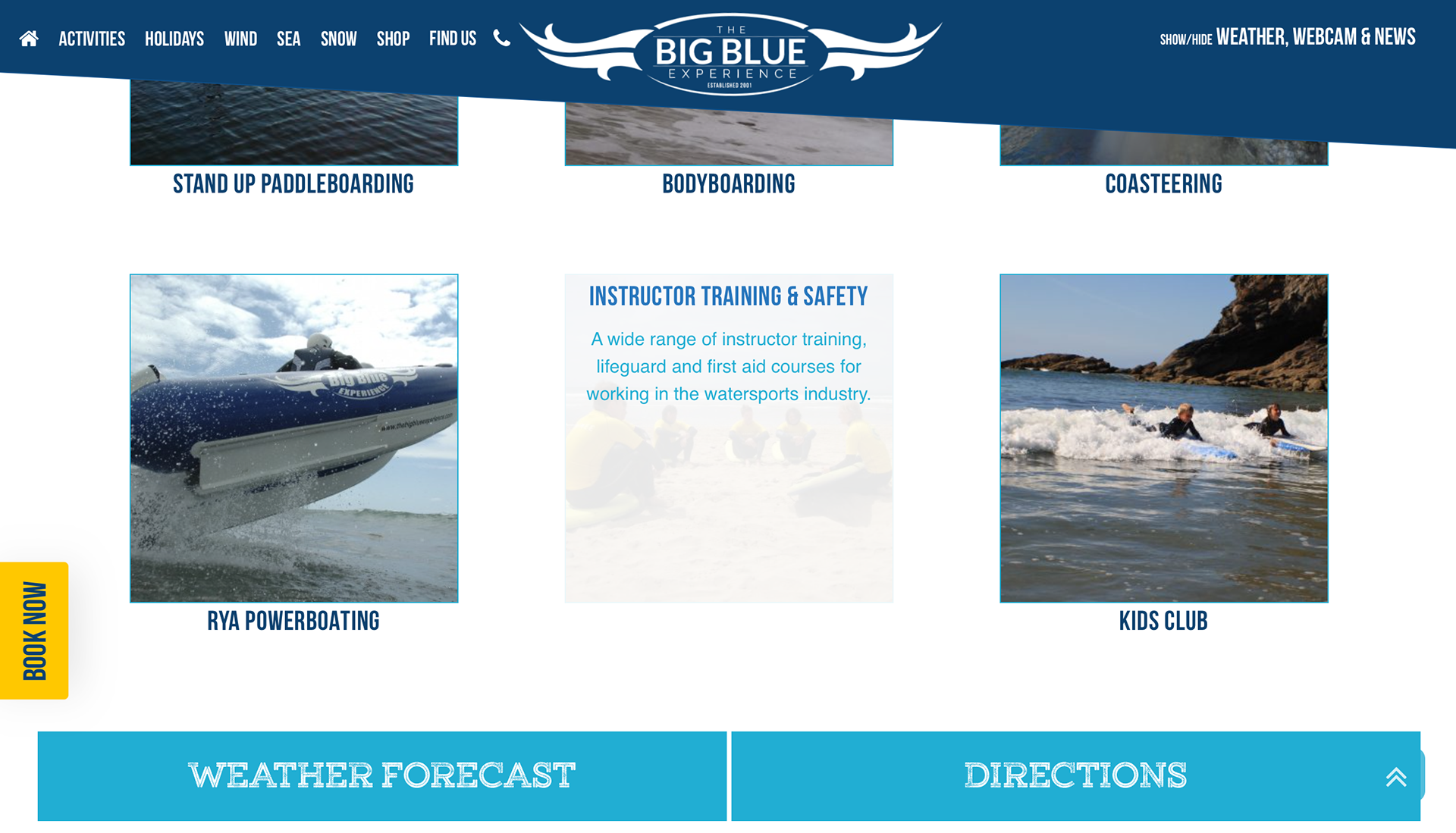 The Big Blue Experience offer a huge range of courses and activities. To display all of these cleanly and efficiently we decided to use roll over images with the course details displayed only on desktop devices. On a mobile device the user simply sees the image and the title, they can then click to see the full page with all the details.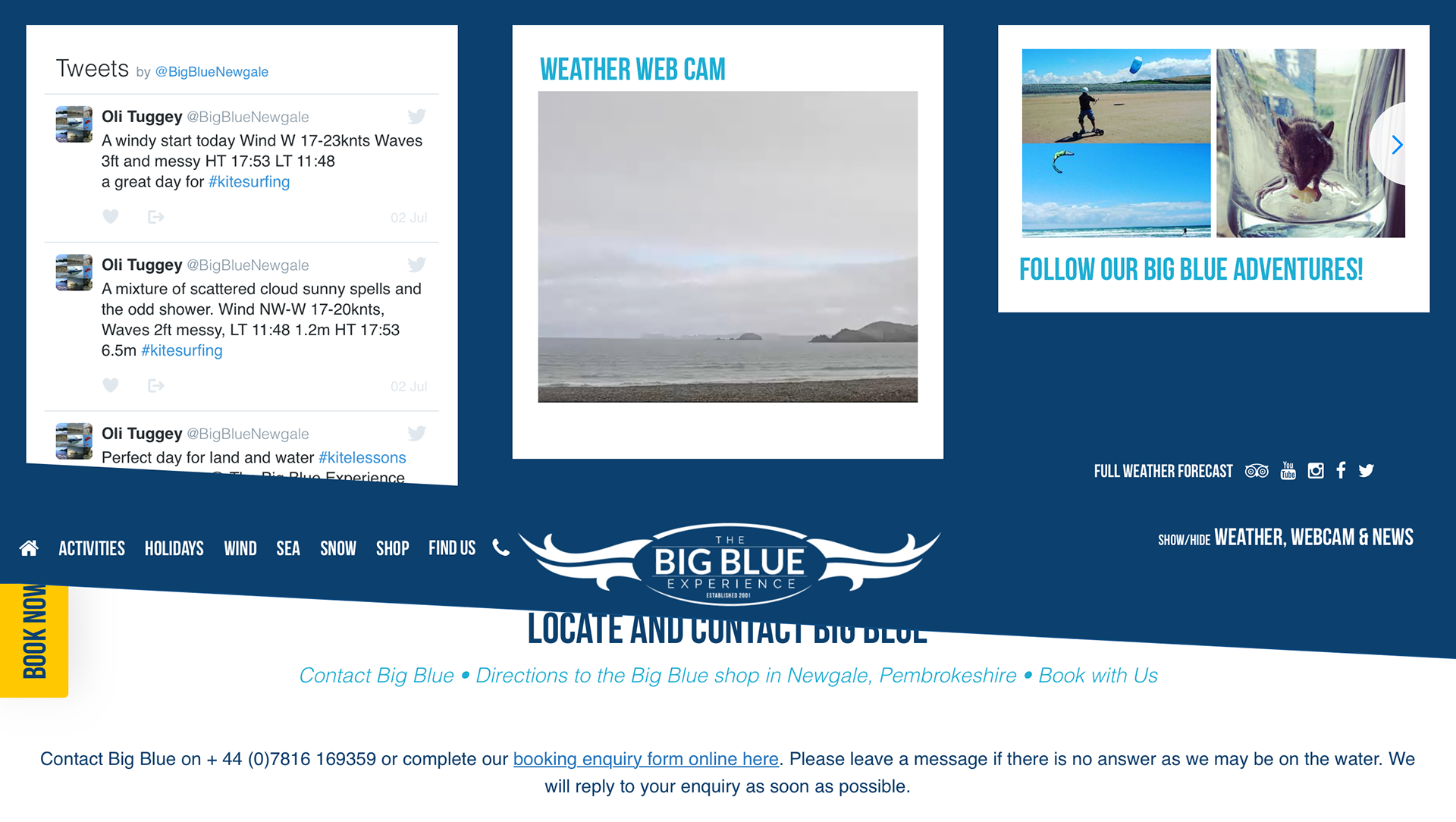 The weather is key to The Big Blue Experience's daily activities so in addition to a detailed weather page we designed a dropdown header featuring the live webcam, Twitter daily forcast (published by The Big Blue Experience) and a mini Instagram feed.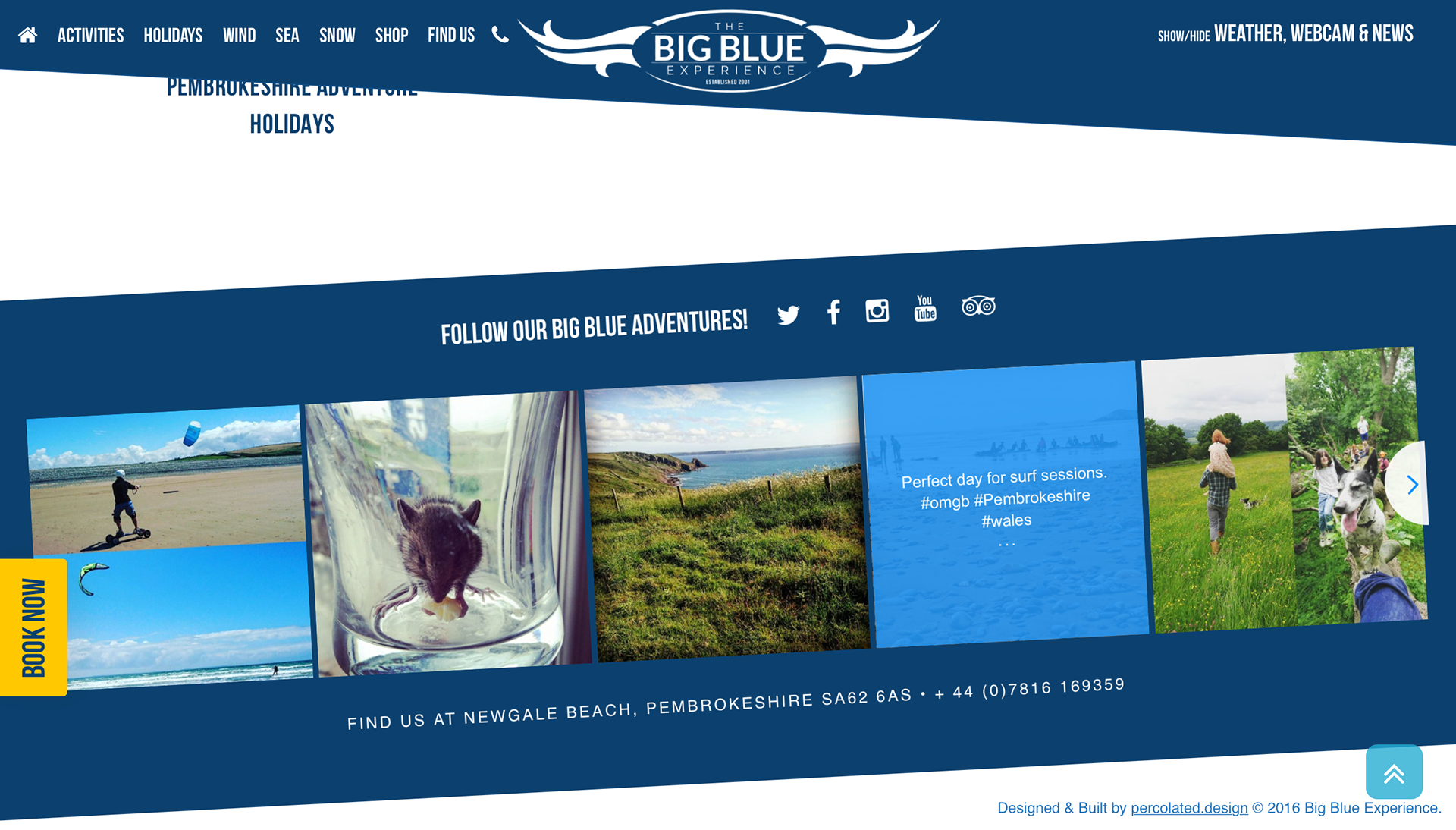 The Big Blue Expereince have a very dynamic Instagram account. We wanted to feature this on every page to entice visitors with inspiring imagery.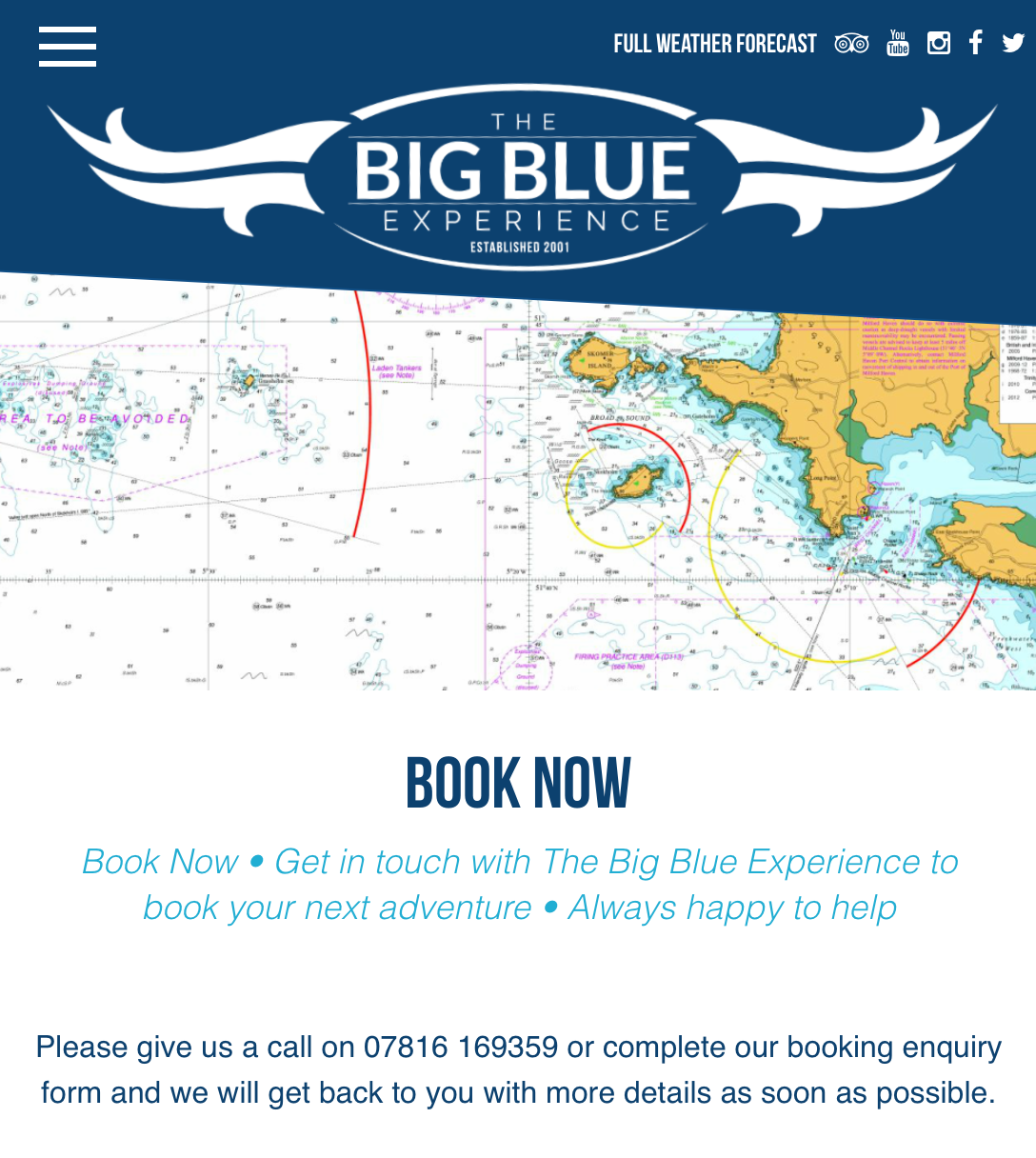 The majority of The Big Blue Experience customers are on holiday so a mobile friendly, responsive website was vital. The website design resizes seamlessly on all devices allowing users to browse on their phones, tablets and computers.