Energy Bookshelf brings you reviews on the latest and most important energy books and publications together with industry insights on global energy issues.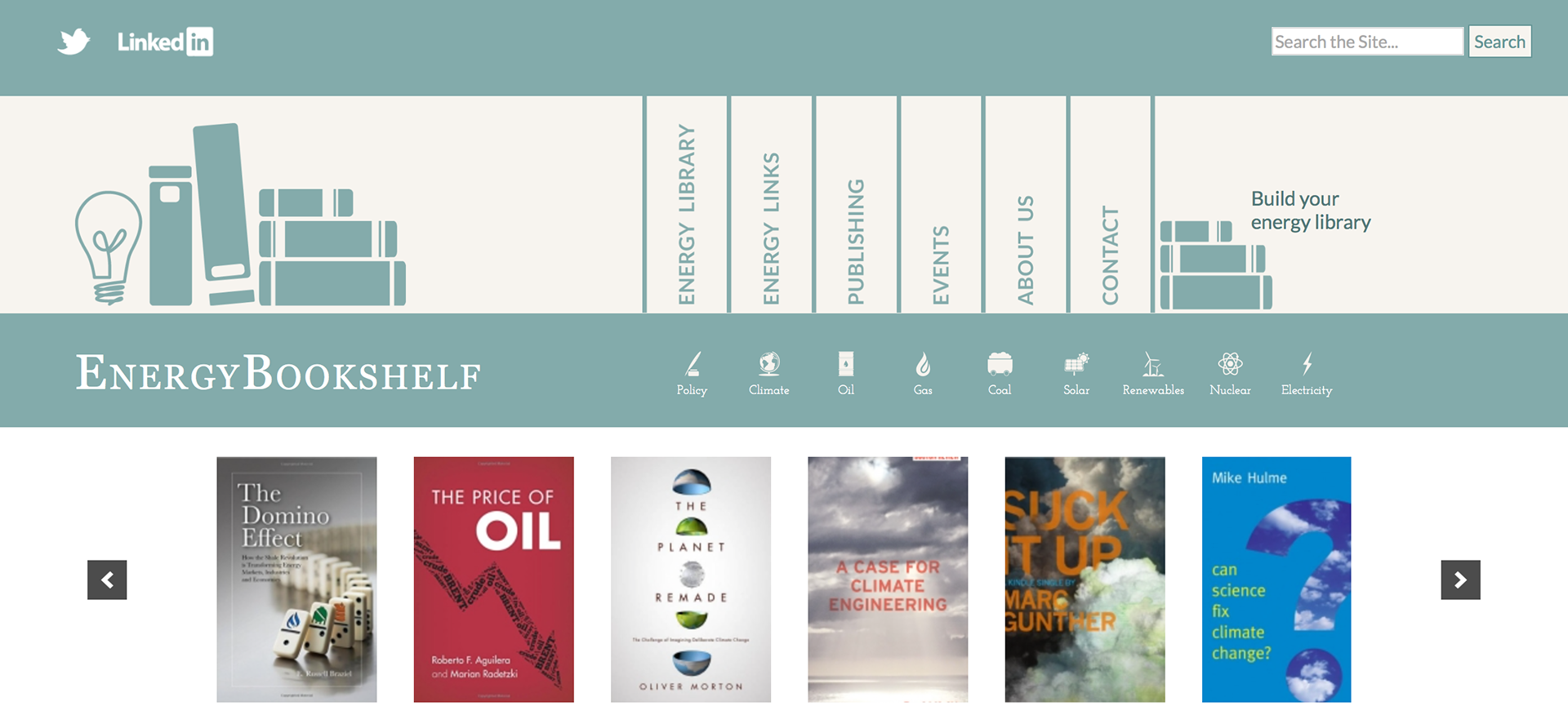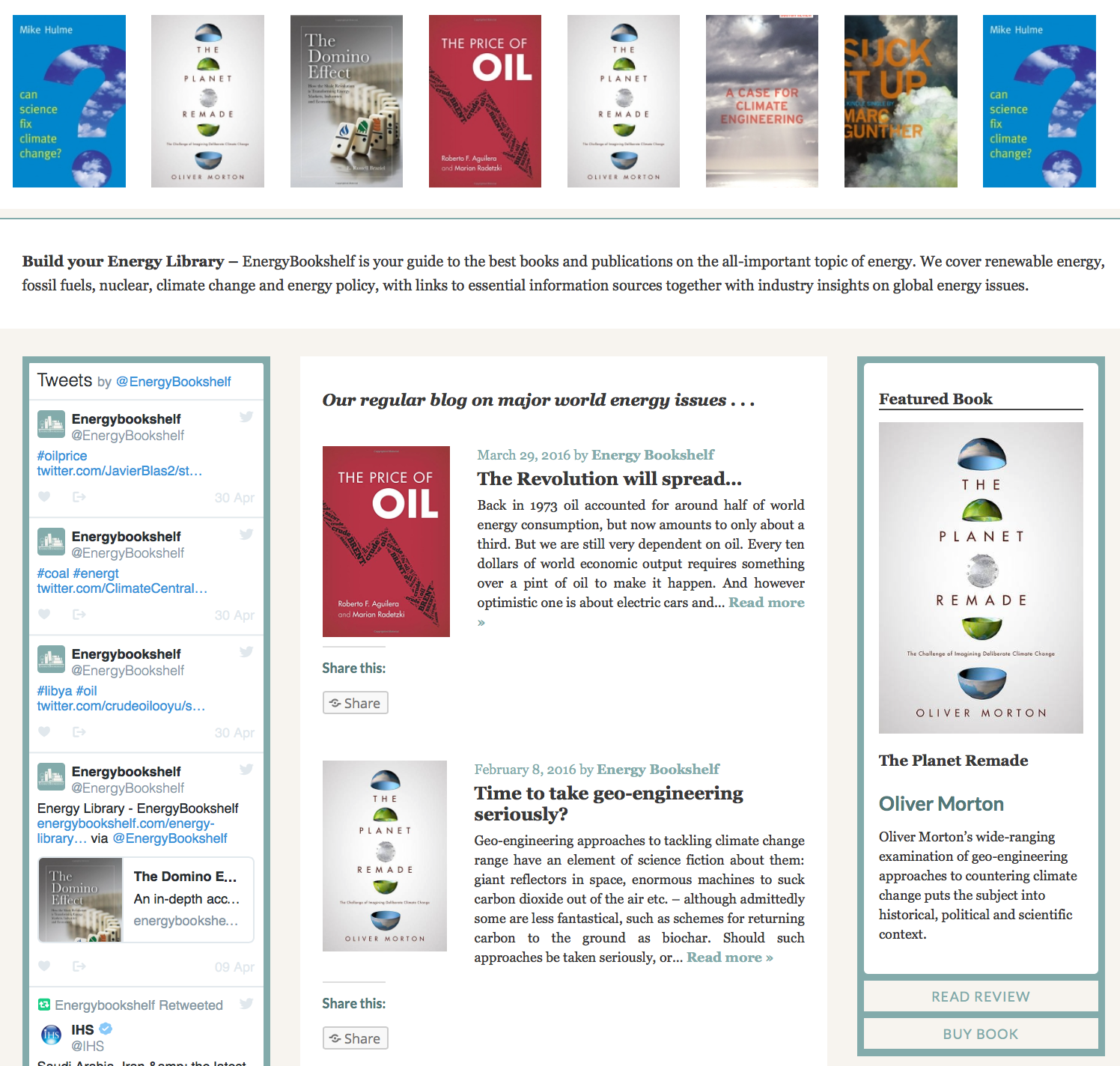 To re-brand the Energy Bookshelf by creating a new logo and developing a news worthy website with dynamic sections. Key to this would be an Energy Library containing a large number of books that could be interlinked with reviews and blog posts.
A new logo and colour scheme.
Responsive website design.
Bespoke "Energy Library" section to add individual books.
Custom icons for energy categories.
Interactive book slider.
Live twitter feeds.
Custom news areas such as featured books.
An important consideration with this project was the potential for future expansion. The client is looking to add a members area where customers can build their own library's using the books featured on the website. It was vital to design the site with a robust "Energy Library" section so that this could be developed further in the future.